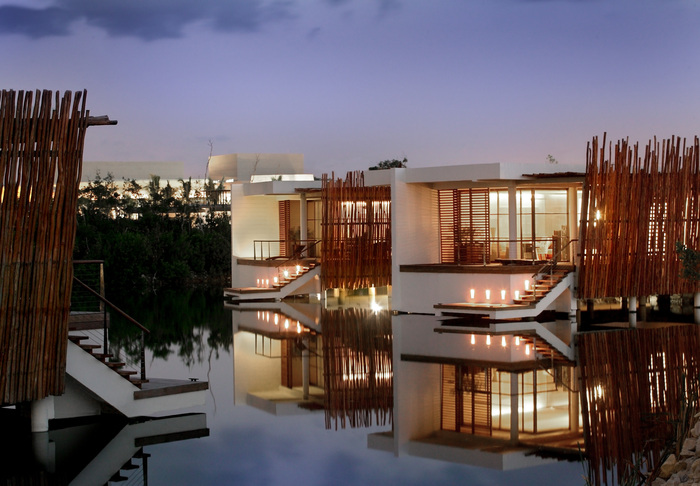 Looking for a Chicago Luxury Travel Agency?
At The Luxury Travel Agency, our dream is to make your dream a reality. We are a worldwide leader in high-end travel experiences, with connections across the globe at all of the finest hotels, resorts, tour companies, and every other facet that comes together to make a luxury trip special and memorable.
To all luxury travelers from Chicago, we want you to know: while we are not a Chicago luxury travel agency, our personal knowledge of the world is second to none. We've been to the hotels you want to stay at, we've done the activities you want to do, we've flown the airlines that take you there. When it comes to recommendations, ours are based on direct experience; we search only for the best so that you receive nothing less.
Is it important to work with a local, Chicago luxury travel agency?
No… the Internet has rendered physical proximity a thing of the past. We are proud to have clients from all over the world, and we make every effort to work on your preferred timeline, whether you're at home in Chicago or working abroad. Our clients trust us not because we are the closest choice to them, but because we are their best choice; something that makes us proud of what we do, every day.
When you book one of our Partner Hotels with us, you pay the same rate (or even lower!) as you would when booking the hotel online; on top of that, you receive all kinds of benefits, such as room upgrades, free breakfast, hotel credits, and more. Best of all, we do not charge for simple hotel bookings – so you get your favorite hotel, at an equal or better price than the competitors, plus free benefits. There's no reason to book any other way!
Of course, the real strength of The Luxury Travel Agency is in our trip planning. We specialize in customized itineraries, building your holiday from the ground up, just the way you want it. From first-class flights and seven-star hotels to glacier picnics and VIP fashion show tickets, we arrange anything and everything. Think of us as a tailor for your travel life; you wouldn't wear somebody else's shirt, so why should you go on somebody else's trip? We're not interested in standard packages – our goal is to design a unique journey that suits you, and no one else.
For your next trip from Chicago, wherever it may be, trust The Luxury Travel Agency with your travel plans. We'll get you far more for your money than anyone else, and transform your journey from satisfactory to sublime!
When you book with The Luxury Travel Agency, we will ensure you are well taken care of from beginning to end. For more information or to start planning your next trip, send us a text or WhatsApp us at +1-647-551-5460, or e-mail at client.services@theluxurytravelagency.com and one of our experienced and knowledgeable travel experts will be happy to guide you to the luxury trip you have always wanted.