Mandarin Oriental London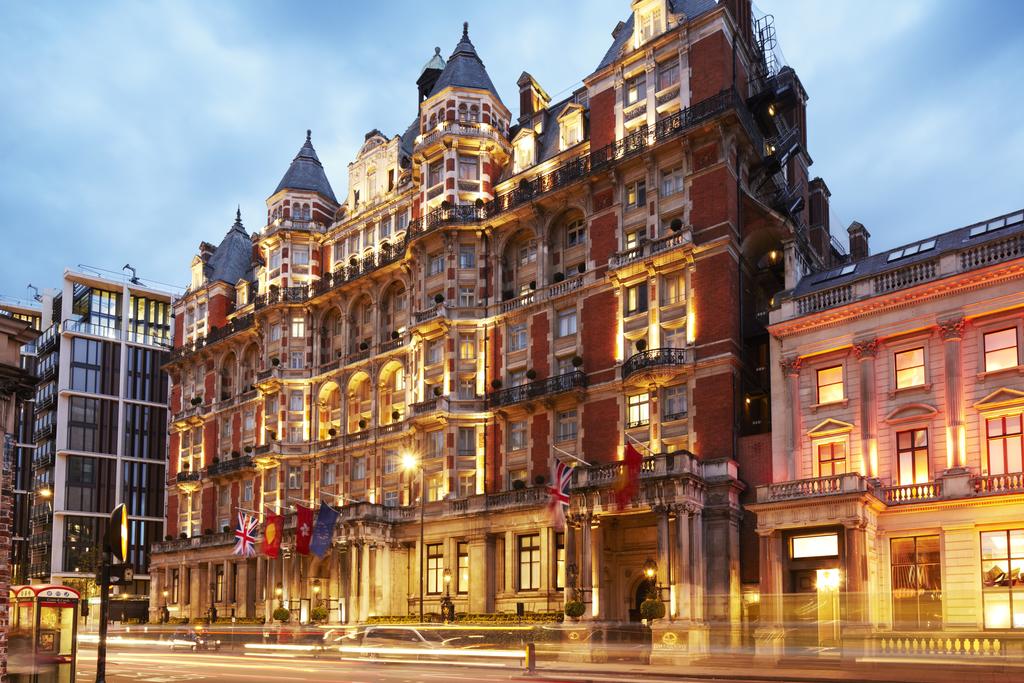 In times of uncertainty, it is helpful to drift away to the land of daydreams and imagine better days. Sitting at my desk at The Luxury Travel Agency, I dreamt of travelling to London and staying at The Mandarin Oriental Hyde Park. 
Once named the tallest building in London, the hotel is nestled between the posh parkland and fashionable Knightsbridge and offers its guests complete and utter privacy. The hotel has an impressive 117-year history with members of the Royal Family, celebrities of past and present, and all sorts of famous historical figures staying at the property. With such an iconic history and legacy, it is no wonder Forbes Travel Guide awarded it five stars. The Mandarin Oriental is what dreams are made of. 
The property recently did an extensive renovation and re-opened its doors in April of last year. The hotel revealed all-new guest rooms and suites, including two newly created penthouse suites. The rooms and suites provide stunning views of Hyde Park and the London skyline, making them wildly popular amongst guests. The renovation for the hotel drew inspiration from the classic glamour of the early 20th century Golden Age of travel and contemporary flare. 
England has so much to offer. Staying at The Mandarin Oriental Hyde Park opens the door to adventure and exploration, offering guests exclusive access to the wonders and secrets that England holds. From the terrifying Tower of London, the peaceful Westminster Abbey, the art of Shakespeare, enchanting fairy-tale castles, the mysteries of Stonehenge, and idyllic scenery, there is so much to explore and staying at the Mandarin Oriental is the stepping stone to all of this. 
Alas, sitting at my desk at The Luxury Travel Agency pales in comparison to staying in a five-star hotel in the heart of London. But until I have the chance to travel to London, I will daydream about The Mandarin Oriental. 
But you don't need to daydream! You can make your dreams a reality with The Luxury Travel Agency. The Luxury Travel Agency are Mandarin Oriental Fan Club Members, so when you book with us you will receive exclusive amenities; contact to learn more. 
Ready to book or have questions?  We can be reached on WhatsApp at +1-647-551-5460 or send us an email at reservations@theluxurytraveclagnency.com to start planning the vacation of your dreams today!