Rosewood Mayakoba Playa Del Carmen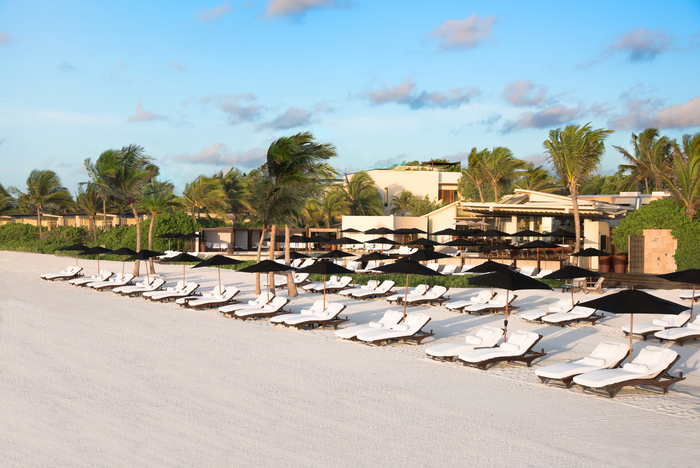 Mayakoba is a destination within a destination, situated along the tranquil shores of the Riviera Maya, sitting on over 620-acres of pristine lagoons, jungles and beaches this private sanctuary is home to one of the most beautiful and peaceful resorts you will ever get to experience, Rosewood Mayakoba. With over 120 different Suites, including villas up to four bedrooms, with each room having their own private pool and most with an expansive terrace, this will be the perfect getaway spot for couples and families. The Suites at Rosewood feature expansive interiors and beautiful contemporary pieces.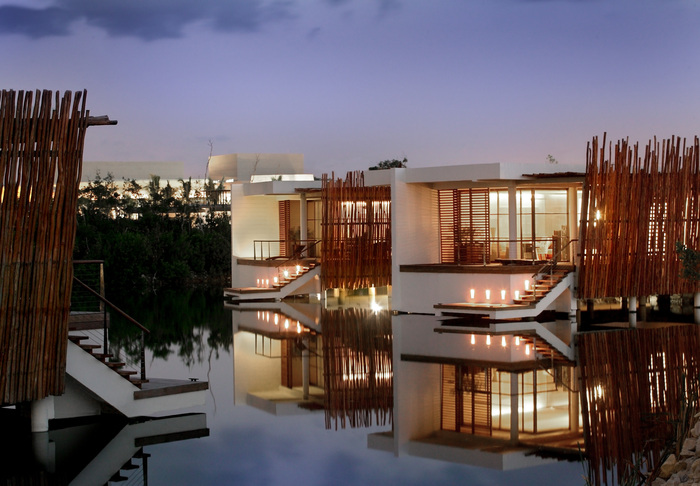 The Luxury Travel Agency highly suggests this resort to get away from it all, and with its stunning 5-star amenities and staff you will want to come back again and again. Some of the wonderful amenities you can get at this wonderful resort include; Two Beach Clubs: One Adult only and one Family Friendly Club, Four Refreshing Pools, Six Restaurants on-site, Lagoon Side Boat Check-In, Sense – A Rosewood Spa and much more you will get a touch of high class at this resort! There is a wide variety of activities you can do on-site as well such as; Coral Reef Diving, Biking, Jet Skiing, Volleyball, Yacht Charters, Tennis, Archery and much more. One unique experience you can also book at this resort is a private dinner on their boat on the lagoon, you could not ask for a more romantic setting!
This unique destination also has it's own Traditional Mexican Square "El Pueblito", where you can enjoy live music, authentic Mexican shopping, a cooking school, farmers market, boutique shopping, a sweet tooth shop, and in the Heart of El Pueblito is a beautiful chapel, which does hold weddings! If you are seeking more adventure just 30-minutes outside of this resort is the Xcaret Amusement Park where you can enjoy other activities such as; Underground Rivers, underground Mayan Caves, Ziplining, Swim with the Dolphins, Parasailing, Sea Trekking, Scuba and much more!
The Luxury Travel Agency highly recommends you book this unique resort, where you will receive 5-star service from the time of arrival until the time of departure. Contact us now to book your next Rosewood Mayakoba getaway!