The Ritz-Carlton Bacara, Santa Barbara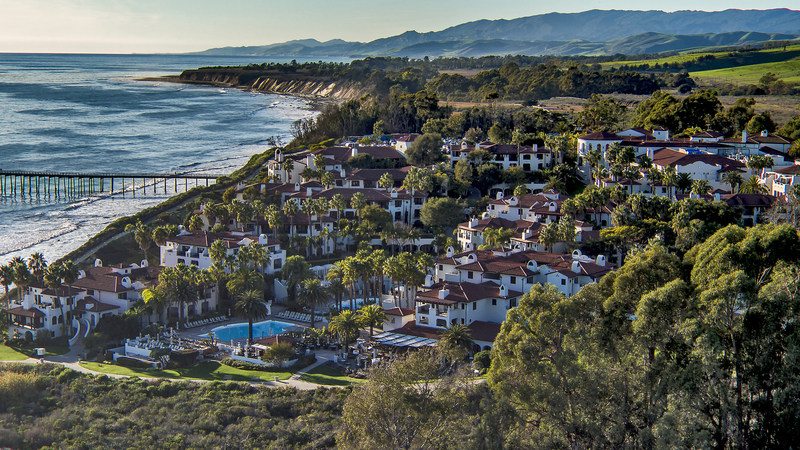 Located on the coast of the Pacific Ocean, the Ritz-Carlton Bacara, Santa Barbara has a casual yet relaxing vibe. From the coastal natural beauty of its surroundings to the spacious sweets you will be sure to have a great stay.
The Luxury Travel Agency would be pleased to book you with any of the 358 rooms at the Ritz-Carlton Bacara, Santa Barbara that ranges from a 450 SQ FT (42 SQ M) sweet all the way to 3700 SQ FT (344 SQ M) villa. These guest rooms, suites and residences include Private balconies with beautiful ocean views.
This hotel has to offer a lot of recreational activities for the whole family like bicycle rentals, spa, water sports, swimming, golf and a fitness center. Not only does it have activities to do it has several dining options that each have their own twist on the local cuisine. From certified Kobe beef and seasonal sides at Angel Oak, to wine flights at Foley Tasting Room, to relaxing at the pool bar, dining at the Ritz-Carlton Bacara, Santa Barbara is one of the best parts.
Not only does the Ritz-Carlton Bacara, Santa Barbara have all the features of natural surroundings and all the activities they have to offer, they also have a promotion where you stay for 4 night but only pay for 3!
To learn more about the benefits and luxury of booking with The Luxury Travel Agency for your next trip, drop us a line or WhatsApp us at +1-647-551-5460, or shoot us an email at reservations@theluxurytraveclagnency.com, and one of our experienced and knowledgeable travel experts will be happy help you guide you to the luxury trip you have always wanted.