Turkish Wellness at Canyon Ranch Kaplankaya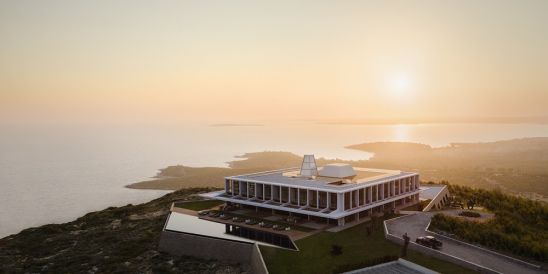 Who says luxury can't be healthy?
Your personal wellness should never be taken lightly – and at Canyon Ranch, it's the utmost priority. The group's newest property at Kaplankaya, near Bodrum on the shores of the Aegean Sea, is raising the bar for luxury health and spa vacations worldwide.
At Canyon Ranch Kaplankaya, your goals are their job description. Perhaps you want a comprehensive program that improves your mind, body, and spirit; the Ranch has a wide range of very popular packages that include consultations and custom-made plans, to help you continue your healthy habits after you leave.
Or perhaps you already know what you need to stay fit – you just need the opportunity! The Ranch offers everything an active person might desire: yoga and Pilates studios, TRX stations, hiking, cycling, water sports, private training sessions – if you can think it, you can do it!
Maybe you need a cleansing getaway, a spa vacation to rid your body and mind of stress. The Ranch's Spa is state-of-the-art, with traditional Turkish hammams, steam rooms, saunas, experiential rains, herbal massages, and a whole lot more! There are male and female designated areas, as well as co-ed spaces for couples massages or relaxed gathering. Whatever your needs, the staff at the Ranch will take care of them, with an unmatched professionalism.
Canyon Ranch at Kaplankaya just opened in July, so there's high demand for this brand-new luxury wellness resort – and rightly so! Contact us today for bookings and more information on this picture-perfect property.