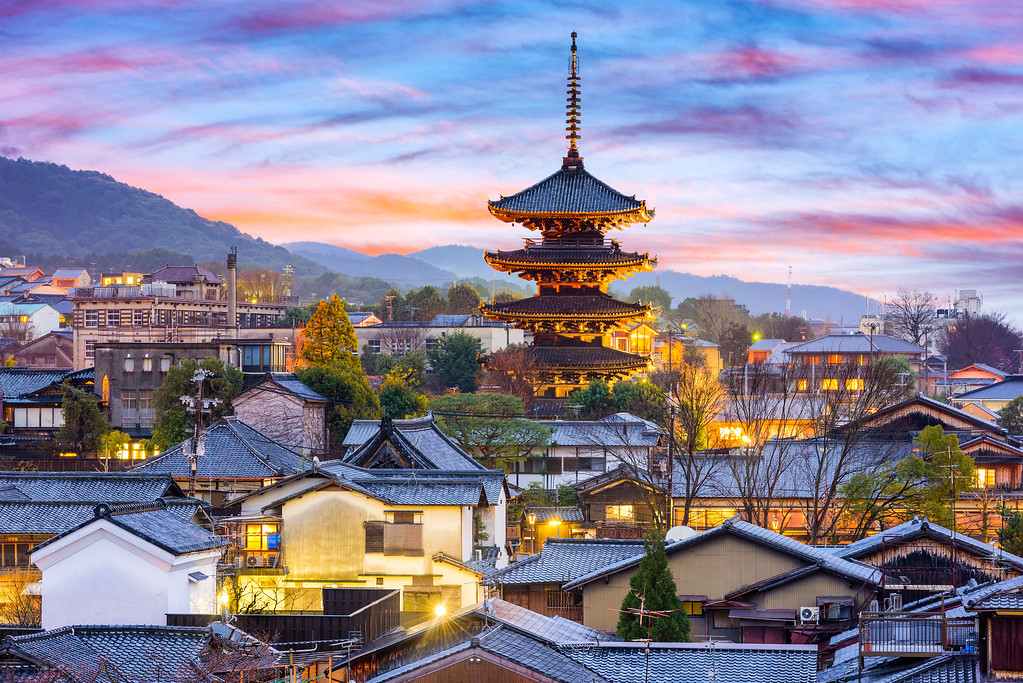 The world is full of luxurious properties that distil the best of a destination into their very substance and style. Nowhere is this better practiced than the continent of Asia, where ancient cultures find their contemporary expression in elite hotels and resorts which pay homage to their past while constantly striving toward their vision of the future.
Of course, the word "Asia" denotes a vast collection of countries and cultures, many of which bear the least resemblance to one another. Our team at The Luxury Travel Agency has years of personal experience living and travelling in Asia – you'll be hard-pressed to find a more knowledgeable team for your travels to the East. Below, some of one favorite luxury properties to explore!
Luxurious Properties – East Asia
Any visitor to Japan would be remiss to depart without a stop in Kyoto, the ancient once-capital that still thrives as the cultural heart of the nation. Kyoto was largely spared from the destruction wrought by WWII, and thus preserved much of the stunning architectural heritage that makes it such a popular destination today.
There is no shortage of gorgeous luxury properties to stay at, but it's difficult to rival The Ritz-Carlton, Kyoto for overall quality. Built low along the banks of the Kamo River, this hotel has thousands of years of distinct Japanese heritage to draw on, and it does a remarkable job of conveying this in a modern fashion. Rooms and suites are designed with crisp lines reminiscent of typical Japanese architecture and decorated in soft natural shades that soothe one's mind immediately upon entry. The Luxury Travel Agency strongly recommends booking a room with a river view; the floor-to-ceiling windows display wonderful views of the Kamo River and a backdrop of green mountains to the east.
Diners are spoilt for choice; The Ritz-Carlton Kyoto offers the unique opportunity to enjoy selections from four major Japanese cuisine styles (kaiseki, sushi, teppanyaki, & tempura) in the same restaurant, while also housing one of the best Italian spots in the city. With all this said, the most outstanding quality of the hotel may be its staff. Anticipatory without being pushy, knowledgeable without being robotic, the staff are always cognizant of Japanese excellence in service – a tradition they honor at every turn.
All of these standout properties are part of The Luxury Travel Agency's vast Partner Hotel network, encompassing hundreds of properties across Asia along with all of the world's continents. At each of our Partner Hotels & Resorts, you'll get unbeatable rates, plus complimentary benefits such as free breakfast, guided tours, dining credits, and much more! All for simply choosing The Luxury Travel Agency for booking your next trip.
We can help with everything from a simple hotel or resort booking to complete travel planning, including yacht and private jet charters, villas, and so much more! Contact us today via Whatsapp or telephone at +1-647-551-4560 and let's start planning your next trip.
Want to read more about luxury travel opportunities in Asia? Check out our articles on up-and-comer Vietnam, the best Japanese dishes, highlights of Cambodia, and more!
To read about more luxurious properties, check out our latest article Luxurious Properties of Oceania